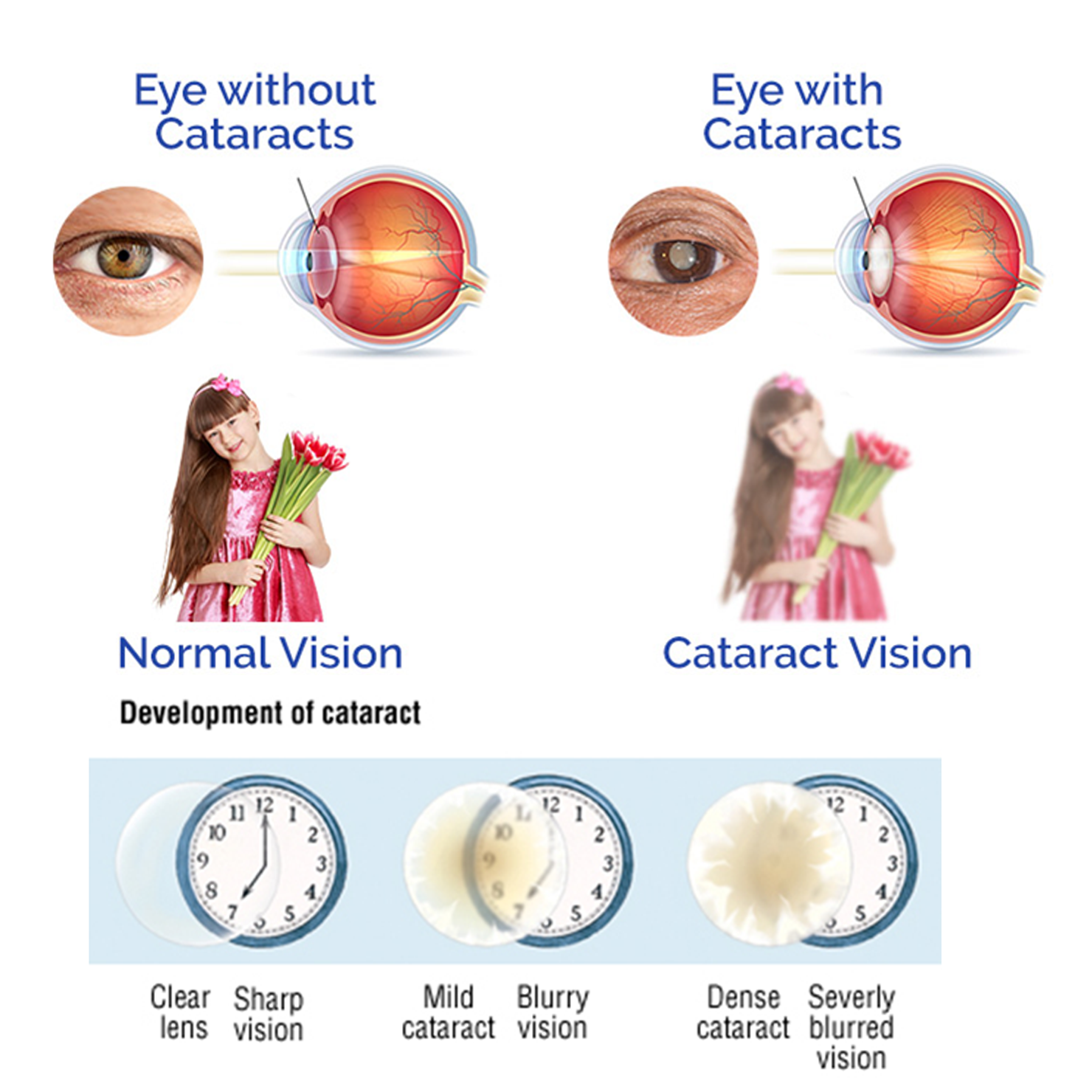 Cataract Eye Surgery in Wagholi, Wadgaon Sheri.

Catarct : Cataract is a cloudy area in the lens inside the eye – which is normally clear.
Cataract can develop in one or both eyes. Cataracts are most often caused by our body's natural aging process. Congenital, traumatic, complicated, developmental cataracts are also known
A painless blurring of vision

Double vision in one eye

Altered contrast

Poor night vision

Changes in the way you see colors

Glare in front of eyes while driving

Difficulty in identifying faces from distance

Cataract leads to reduced light sensitivity resulting in glare and undefined images.