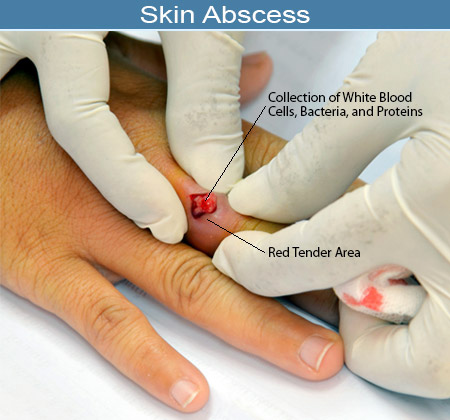 Overview
A skin abscess is a pocket of pus just under the surface of an inflamed section of skin. It's usually triggered by a bacterial infection.
Abscess drainage is the treatment typically used to clear a skin abscess of pus and start the healing process. Smaller abscesses may not need to be drained to disappear.
Read on to learn more about this procedure, the recovery time, and the likelihood of recurrence.